We're so excited to feature Angela Fink, a Los Angeles based celebrity stylist, influencer and mother. Women's Wear Daily named her "the most stylish pregnant mom on Instagram" and we're endlessly inspired by her style and view on motherhood. She shares the importance of self-care, creating realistic to-do lists, her challenges and favorite aspect of motherhood.
1. Moms often put themselves last and you end up forgetting to take care of yourself. Do you have anything you must...
---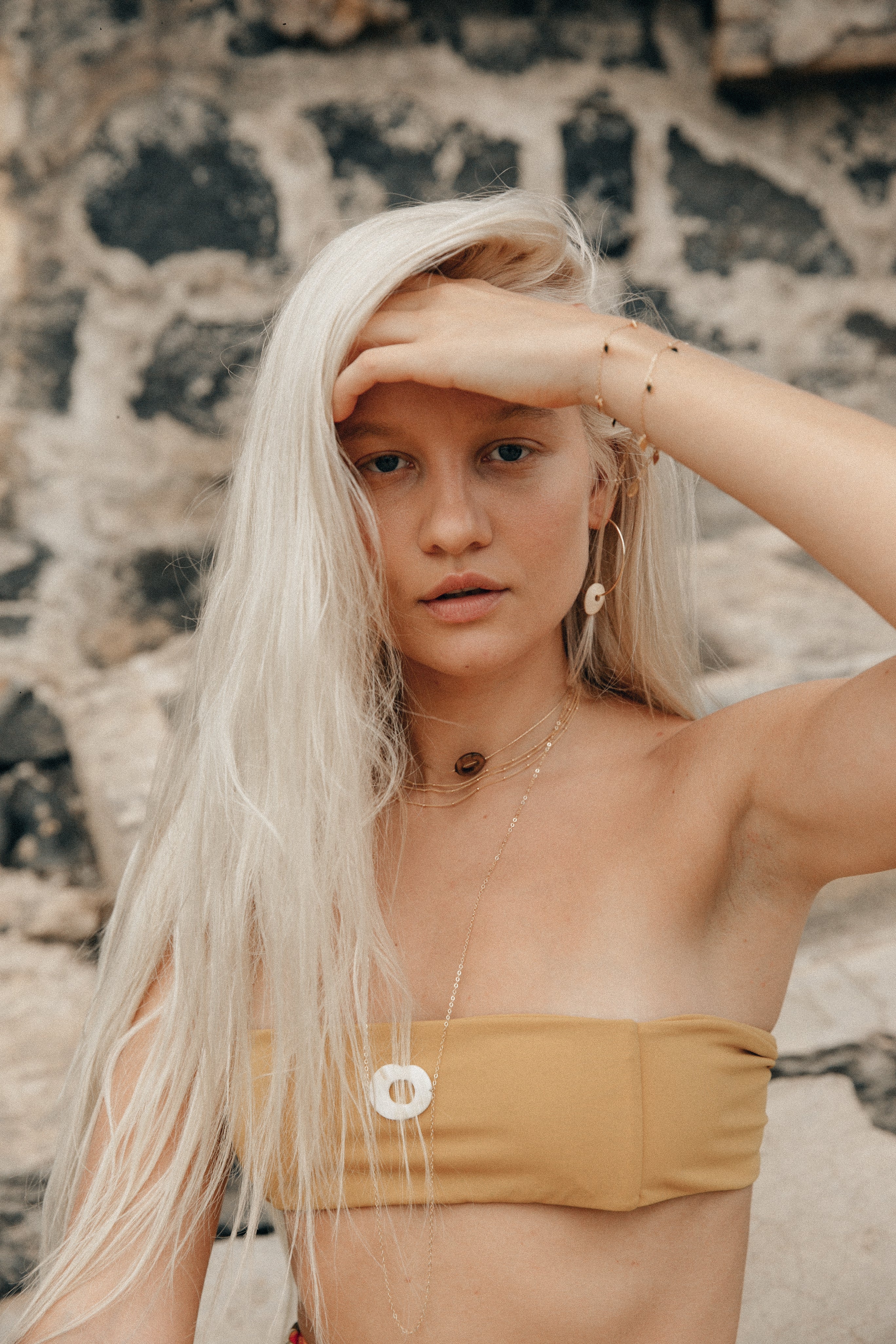 I've been really inspired by the creamy, earthy tones this summer. I love that as of late, fashion has been feeling a bit more soft, organic, and fresh. This is what the latest shoot was capturing.
Completely shot on 35mm film by Casey Liu, @caseykaui. Model @_lilikoi. 
Shop the look here.
---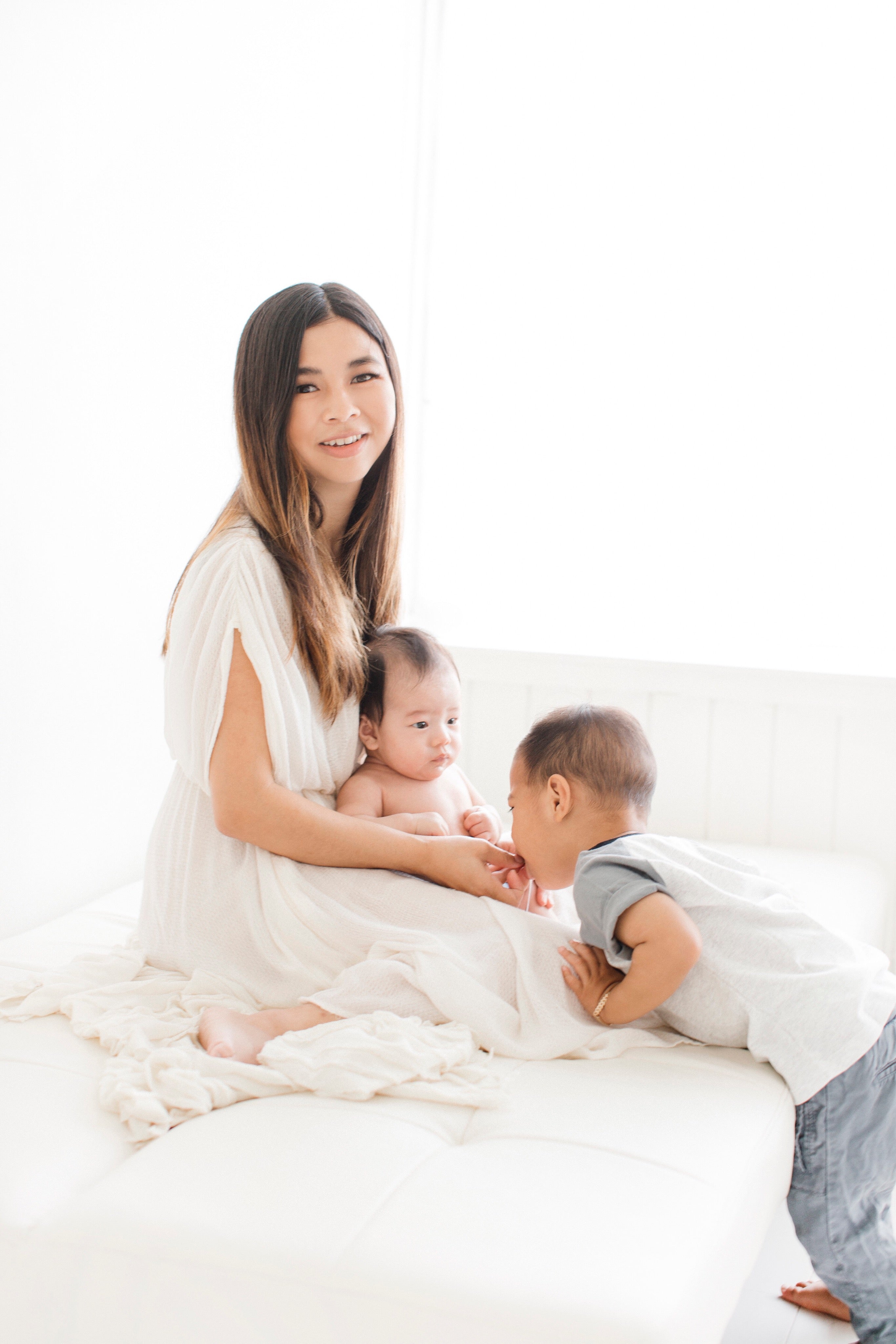 To celebrate Mother's Day we're featuring the designer and founder of MARIDA JEWELRY, Marida Adan. She shares the challenges and rewards of motherhood. Most importantly why she's feels being a Mama boss is the best!
1. Moms often put themselves last and you end up forgetting to take care of yourself. Do you have anything you must do or any ritual to make yourself feel good?

As a mom of a 5 month old and 2 year old, it is definitely hard to and even remember to take care of yourself. So there are lots...
---
Laural Albouy is a Parisian-born, Los Angeles based influencer and mother. Her style is the perfect combination of feminine, chic and effortless. She shares her insights on motherhood and how it has changed her life.
1. What has been your biggest challenge as a mother?
I got pregnant a few months after I met my son's father. We were very in love and married a few weeks after we met. I had just moved to Los Angeles from Paris and everything was so new to me. I was living in a new country, recently...
---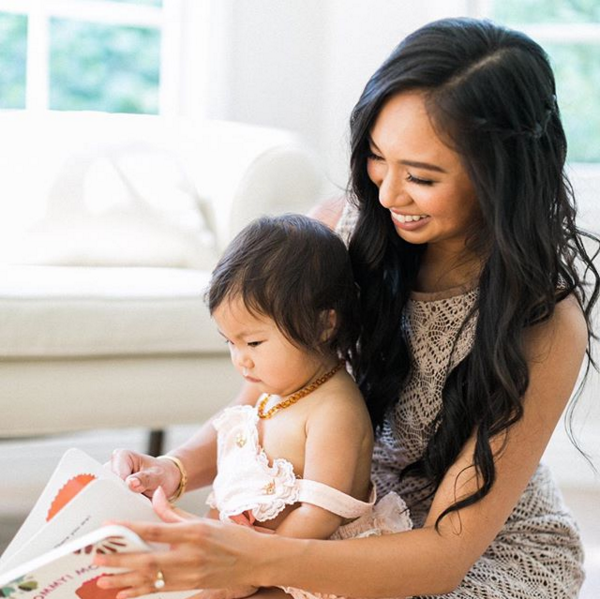 Our second #MOTHERSINMJ feature is the lovely Eileen Rosete of OUR SACRED WOMEN. Eileen is not only an inspirational mother but also has a background in family therapy. She's a creative entrepreneur with a mission to restore women to a place of reverence through specialty gifts that help women feel seen, valued, and honored. 
1. How has becoming a mother altered your daily routine? Becoming a mother and an entrepreneur has made it challenging for me to keep a daily routine since the demands from both roles change on a daily basis....
---