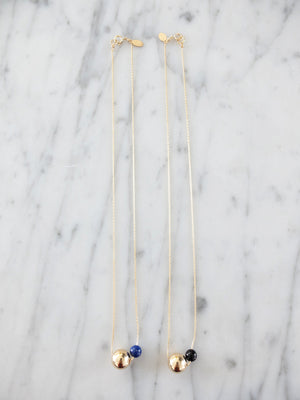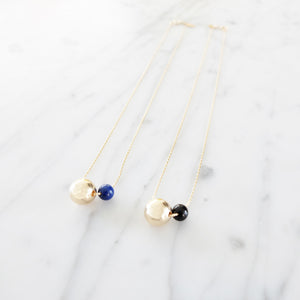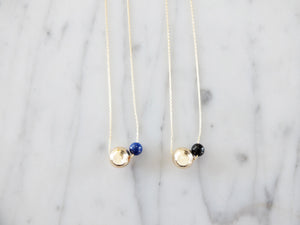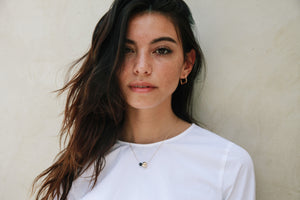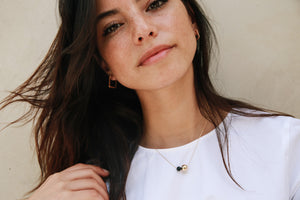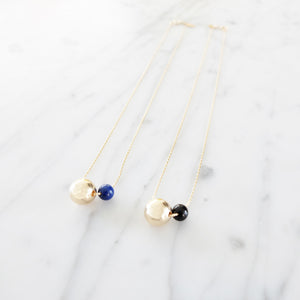 We love circles! It is a timeless shape that adds a modern, chic touch to any look.  This necklace features a round, polish bead accompanied by a our favorite gems. 
Circle Spring Clasp Closure.
Measurement: 16" (as seen on model) or 32". 10mm metal sphere and 6mm gem bead. 
Material: 14K Gold Filled or Sterling Silver. Blue Lapis Lazuli or Black Onyx. 
N10245/ 32" N10246