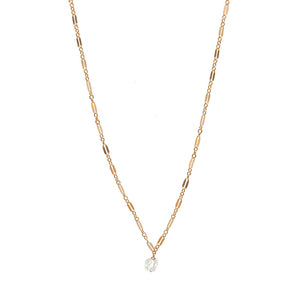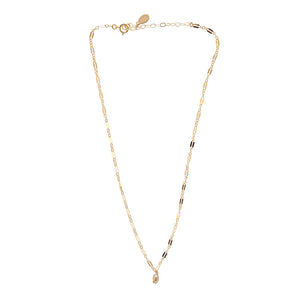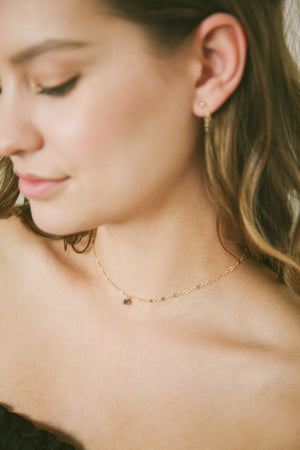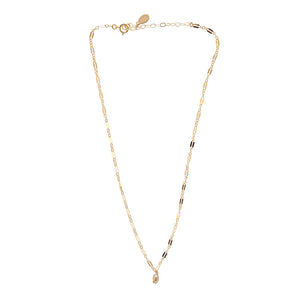 This little chain choker features a tiny little Herkimer Diamond accent dangling in the center. 
Circle spring clasp with 2" extension. 
Measurement: 13-15"
Material: 14K Gold Filled or Sterling Silver. Herkimer Diamond. 
Gem color options: Peach, Clear, Silver.
*Model is wearing longer length option. Can be worn closer to the neck as a true choker. May vary on different necks. 
C10031