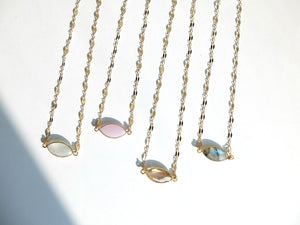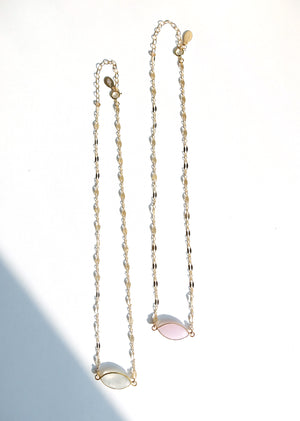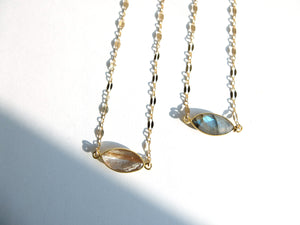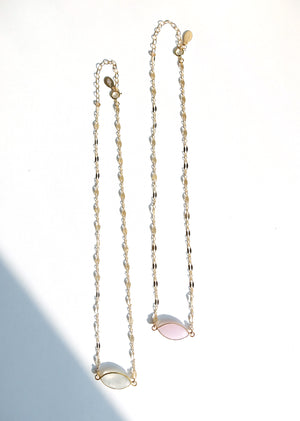 Marida Jewelry
Ojos Choker
We love gems! And this piece really does it for us. It features a few of our favorite gems in our favorite shape-- marquise on sparkly chains. 
Circle Spring clasp with 2" extender. 
Measurement: 13-15". Gem ~15mm. 
Material: 14K Gold Filled. Vermeil wrapped gems.
Gem Options: 
Copper Infused: Clear with copper flecks.
Moonstone: White with slight blue iridescence. 
Labradorite: Grey with some blue iridescence. 
Pink Chalcedony: Soft Pink
C10049