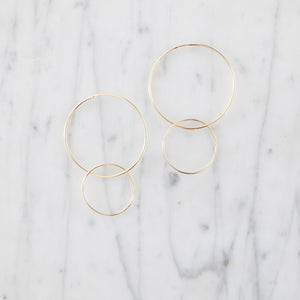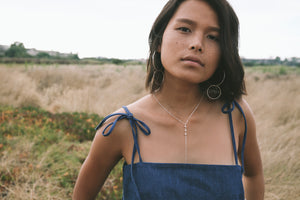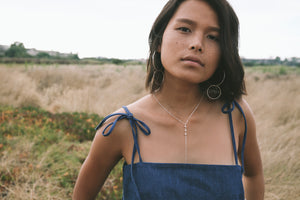 Marida
Infinite Hoops- Large
Great statement earrings without the weight!
Bonus: Remove the bottom hoop and you will get a simple hoop as a second style!
This style comes in 3 finish options: all gold, all silver, and two tone which is gold on top and silver at the bottom hoop. 
Measurement: 50mm top hoop, 35mm bottom hoop.
Material: 14K Gold Filled and/or Sterling Silver. 
E10125