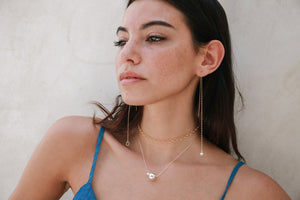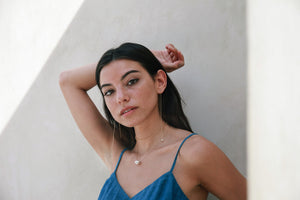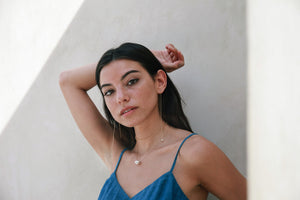 We love circles! It is a timeless shape that adds a modern, chic touch to any look.  Layer or wear it alone-- this necklace will add a sleek touch to your outfit. 
This necklace comes in 3 finish options: All Gold, All Silver, or Two Tone, which is seen on model. The two tone features a gold chain with silver centerpieces. 
Circle Spring Closure with 1" extension. 
Measurement: 15-16". 10mm and 5mm beads.
Material: 14K Gold Filled and/or Sterling Silver
N10239