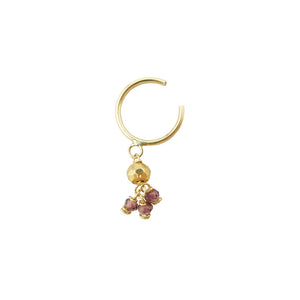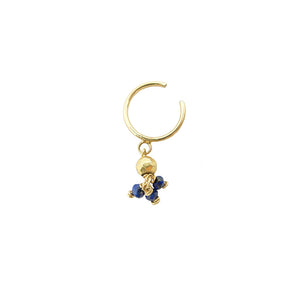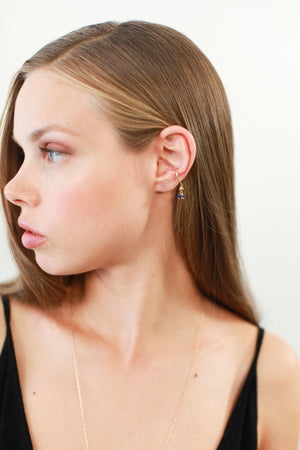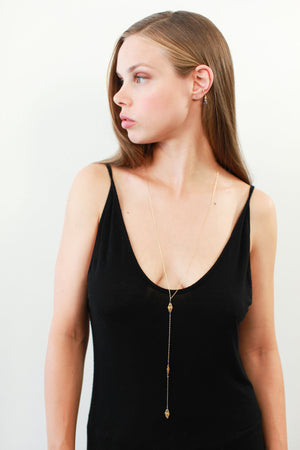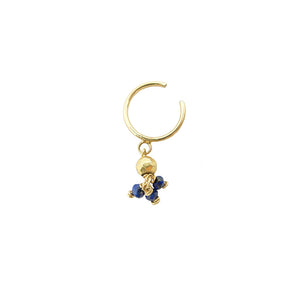 Not your average cuff. This cuff features faceted plated pyrite gem with a cluster of Garnets or Lapis Lazuli. It is made to be worn for mid ear. Only one side.
Measurement: ~0.5". 
Material: 14K Gold Filled or Sterling Silver. Plated Pyrite. Garnet or Lapis Lazuli
 *note all natural gems and handmade pieces may vary slightly from shape, size, color. 
Gem Description:
Garnet- maroon
Lapis Lazuli- bright royal blue
Style E10065