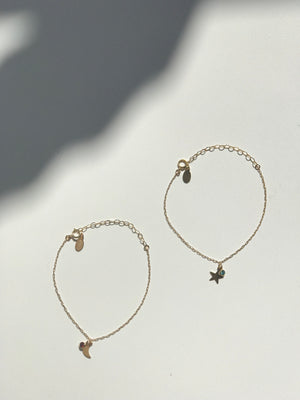 Marida
Birthstone Bracelet- More Charms!
Do you connect and feel aligned with the stars or are you a moonchild? Our Birth series comes with a 3mm birthstone and a charm of your choice.
Spring closure with 2" extension.
Material: 14K gold filled. Cubic Zirconia.
Measurement: 5.5-7.5" long. 7mm charm. 3mm gem.
B10085/B10086