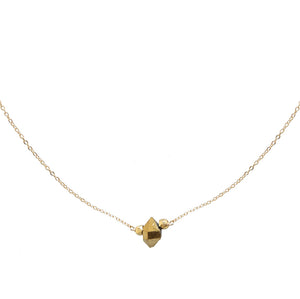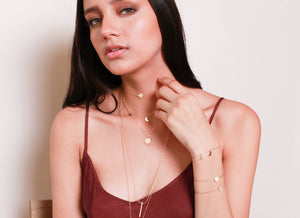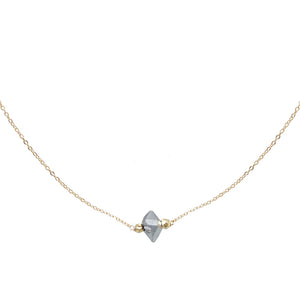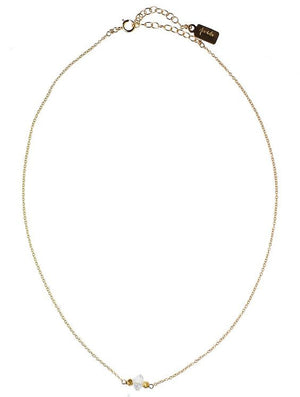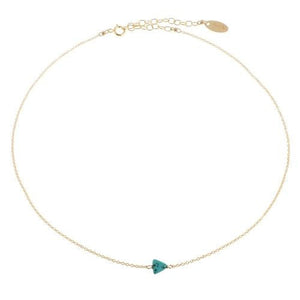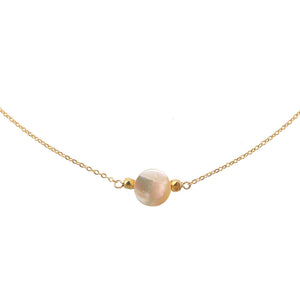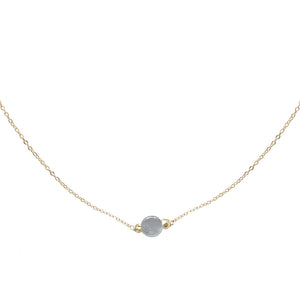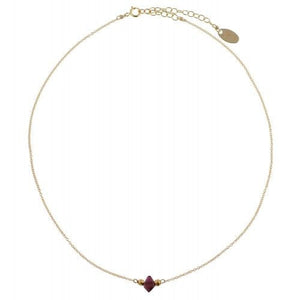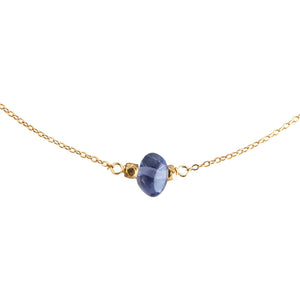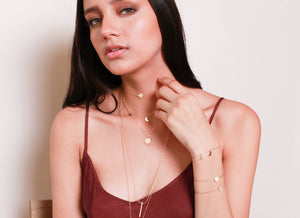 Marida
Itty Bitty Choker- More Gems!
This bestselling choker features a herkimer diamond on cable chain. 
Circle Spring Closure with 2" extension. 
Measurement: 13"-15". 
Material: Sterling Silver or 14K Gold Filled with Vermeil. Herkimer Diamond, Turquoise, Garnet, or Mother of Pearl. 
Gem Descriptions:
Herkimer Diamond: A clear double pointed crystal
Turquoise: blue triangle gem
Mother of pearl: a cream, smooth, flat, circle bead
Garnet: a dark maroon gem
Iolite: Vibrant, Violet-Blue tumble bead.
Silver Herkimer Diamond: A dark silver crystal
Gold Herkimer Diamond: An 18K-like gold Crystal 
Hematite: A round, smooth, silver coin shaped gem
C10002