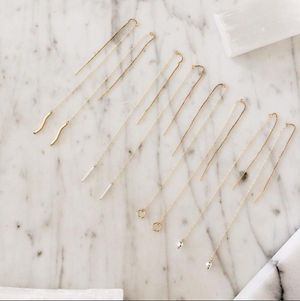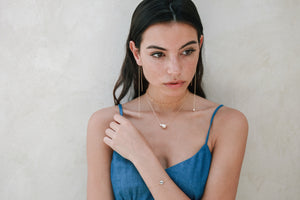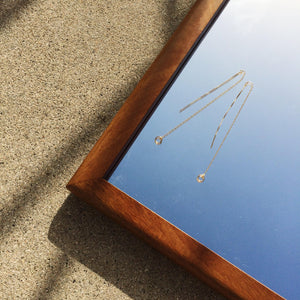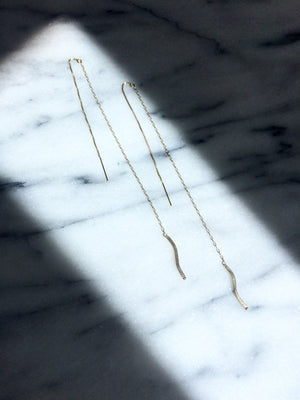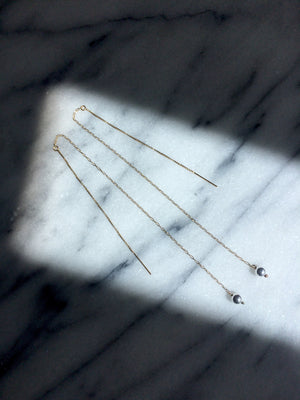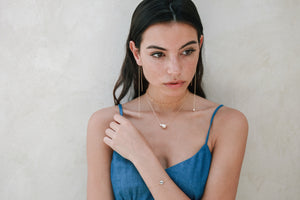 Minimal designs with dramatic effects. You can wear it as matching pair, mix and match, or just wear on one side (try a stud on the other side).
The earrings are available in 3 finishes: All gold, All silver, and Two Tone, which is all gold chain with a silver accent charm.
Measurement: 5" in the front. Threader is 2".
Material: 14K Gold Filled and/or Sterling Silver
e10132