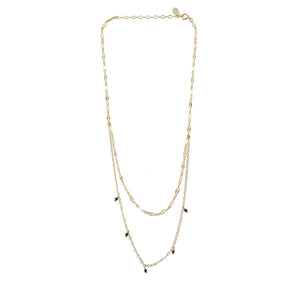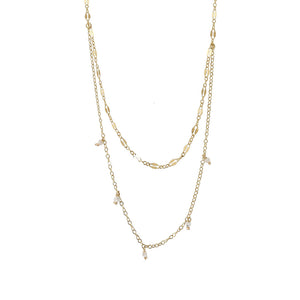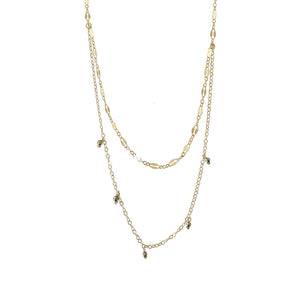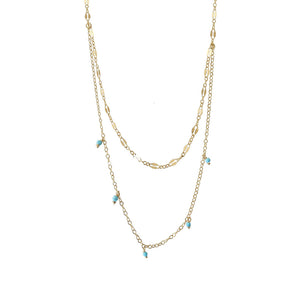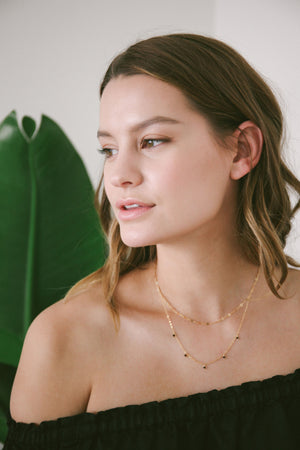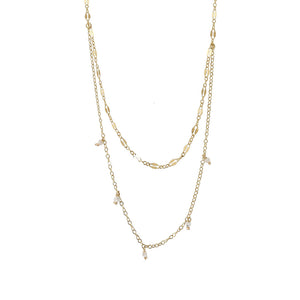 A two layered choker with tiny, faceted gem accents.
Circle spring clasp with 2" extension. 
Measurement: 13-15" (top layer), 15-17" (bottom layer). 2mm gems. 
Material: 14K Gold Filled or Sterling Silver. 
Gem Description:
Pyrite: A twinkly, pewter-like color gem. 
Turquoise Howlite: Robin egg blue
Moonstone: Whitish gem with some tiny natural spots. 
Black Spinel: An opaque black
*Note: Model is wearing it at longer length. Can be worn closer to the neck as a true choker (may vary on different necks)


C10032